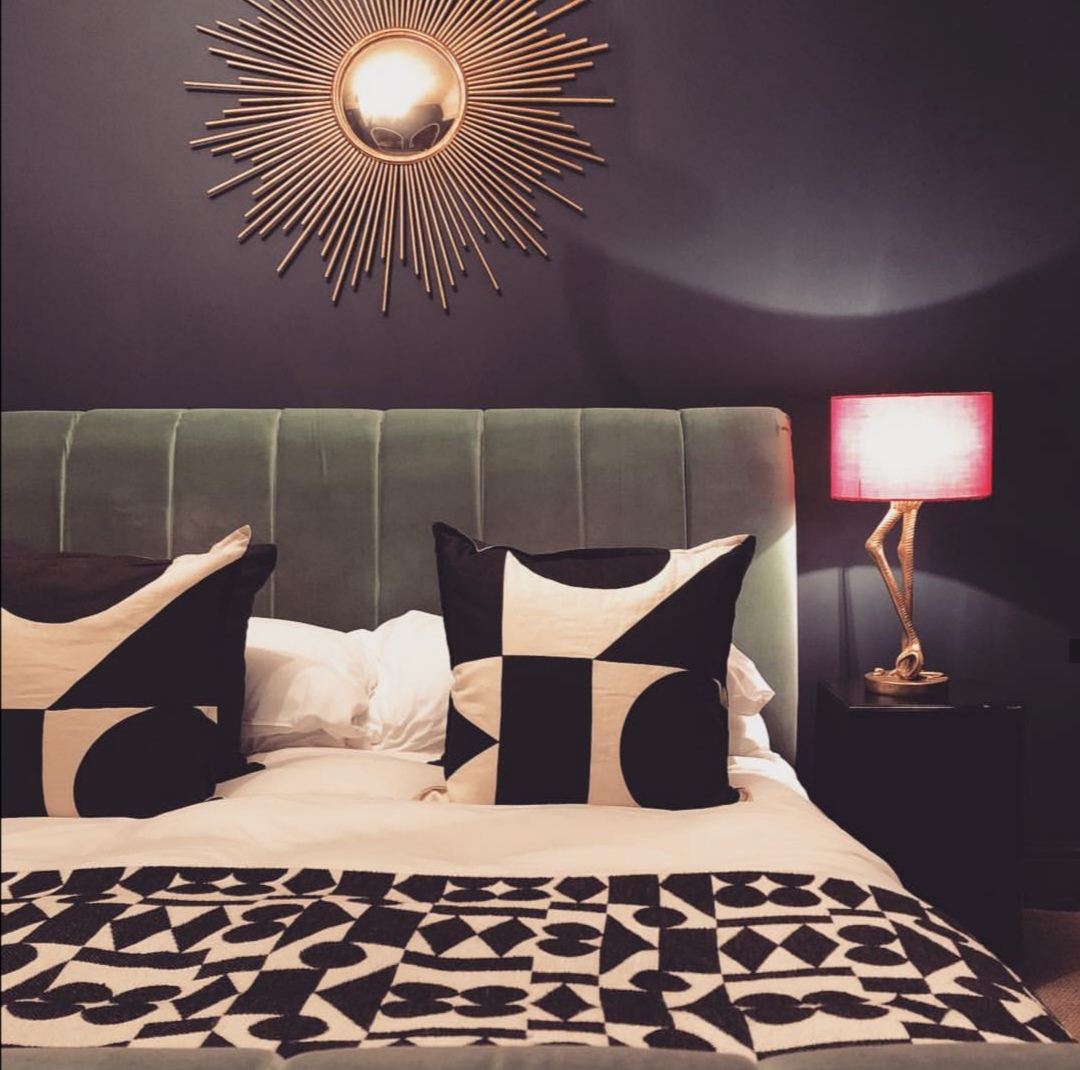 Decorating a guest room can be a great opportunity to be adventurous with décor.  Don't be frightened to use bolder colours and or pattern; they are rooms that you probably spend little time in and your guests will be made to feel extra special staying in a richly decorated space.
If you're decorating a small guest room, accentuate the ceiling height.  You can achieve this several ways.  One option is to hang curtains high above the window and make sure they are full length!  This will draw they eye to the highest point of the room.  Paint can also be used to trick the eye.  By using the same colour on both walls and skirting or coving, the walls will appear taller.
Accent walls can hugely affect the sense of proportions in a room so if you're going to go for a stronger colour, carry it all the way round.  Don't panic about darker colours making a space feel smaller, you'll be pleasantly surprised!
Add some texture to the scheme with blankets and cushions on the bed to make your guests feel comfortable and relaxed. We have just started stocking some lovely new blankets that are made in England from recycled T-shirt yarn.  Each one is super soft and machine washable.  Come and see us in the shop to have a look
 So…remember, have fun with it and be brave.  The only trouble is… your guests may never want to leave!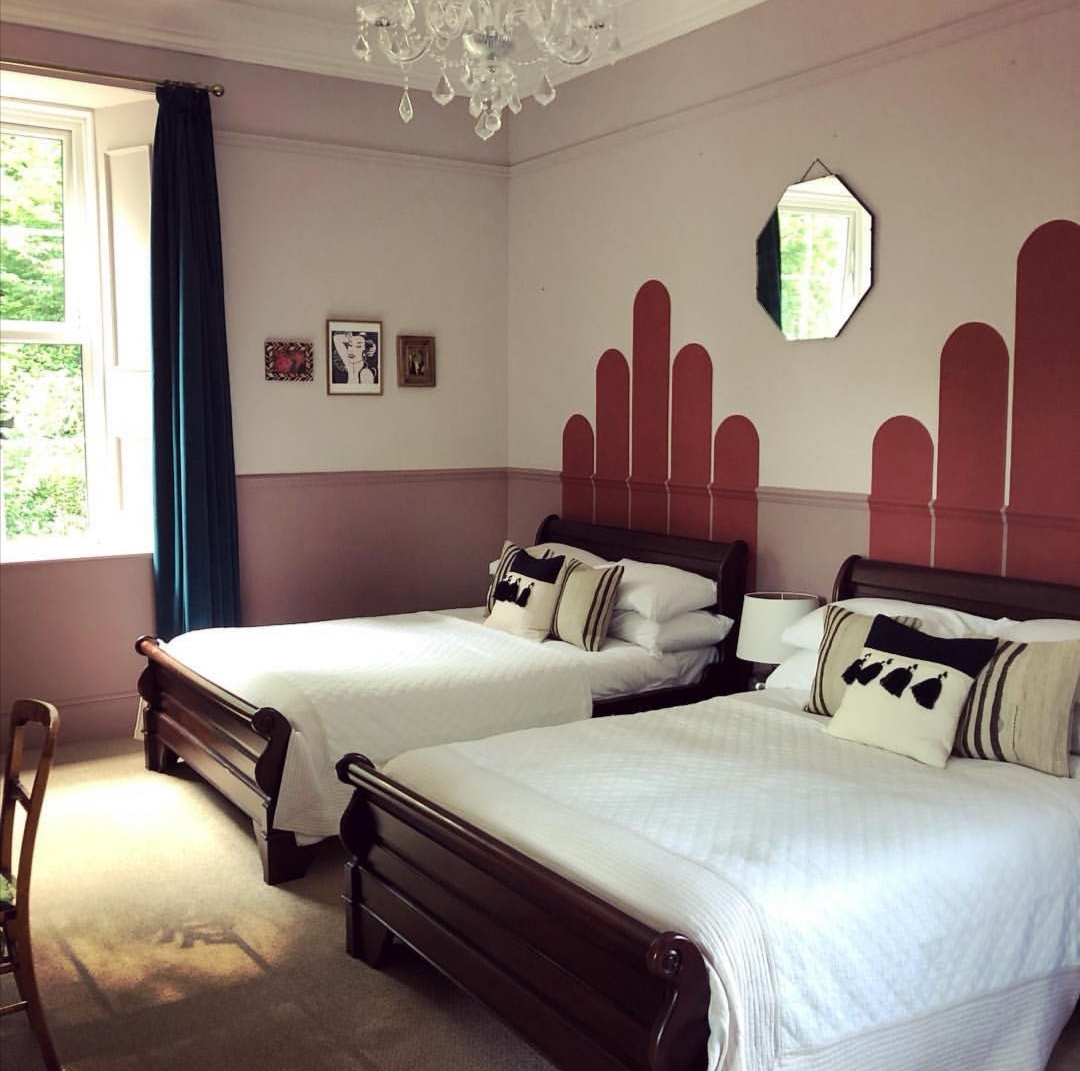 Photo Credit – Coed Mawr Bed & Breakfast
If you're still feeling nervous but want to be bold, why not make the most of our expertise and try our In-Home Colour Consultancy Service. Call/email us today to find out more.
01305 268808
info@campbellwicks.co.uk